Contract with Banca de Economii, Moldova
Thursday, September 25, 2014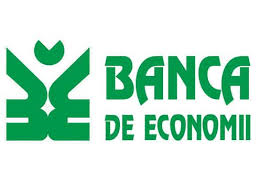 At the beginning of September of this year, UAB 'Penkių Kontinentų Bankinės Technologijos' (BS/2) concluded a contract with a Moldovian bank Banca de Economii. Under the contract, BS/2 will supply to the bank automated teller machines (ATMs) of CINEO series manufactured by Wincor Nixdorf, Germany.
The ATM network managed by Banca de Economii will be supplemented by 30 CINEO self-service machines. They include one multifunctional (cash in/cash out) ATM, which will be the first machine of this type in Banca de Economii's network.
According to Paulius Bučelis, Director of BS/2 Sales Department, the CINEO product line provides both enhanced security and savings. 'The CINEO line, in particular the latest products, are distinguished by a notes' security technology which enables a direct cash movement between the cash machines, other cash-in and cash-out systems, and automated banking safes. This allows saving money and time required for encashment operations. In addition, CINEO ensures a higher equipment security level. This is possible due to integrated security functions, intuitive perceived graphical interface, higher transaction processing speed and latest note recognition technologies,' says Paulius Bučelis.
Banca de Economii is also interested in software products offered by BS/2. Members of the delegation from the Moldovian bank that visited BS/2 offices at the end of August had an opportunity to familiarise themselves in detail with the Payments.iQ payment solution and the Mobile Banking.iQ system.
Banca de Economii is one of the key banks in Moldova, having the largest network of branches in the country. Collaboration between BS/2 and Banca de Economii has started more than a decade ago.